CYCLE FENDER BRACKETS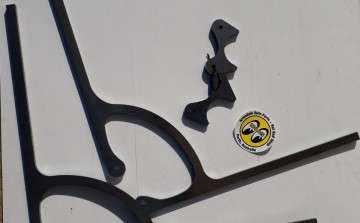 Another great New product from Armadale Auto Parts is the Universal Cycle Fender Mounting Bracket.
In the past these brackets have always been something that you've needed to have individually built to suit your car. Now, thanks to the Innovators of Hot Rodding, we've come up with a laser cut steel bracket, built as a universal size and fit. It's Big enough to handle those Giant T-Bucket rear rubbers and small enough to cover a neat cross-ply style skinny on a nostalgia roadster. With one simple weld on mounting bracket that fits to your diff tube and the bolt up heavy duty laser cut support bracket which you bend to suit, then fix to your fenders, this great new addition to our Exclusive Parts Range, will make the task of mounting your cycle fenders, an easy one day operation!
Product is currently only available to suit rear end running 9″ or similar style diff.
See them Now at Armadale Auto Parts. Your Home of Hot Rodding in WA!